Ful Medames – Vegetarian Fava Bean Stew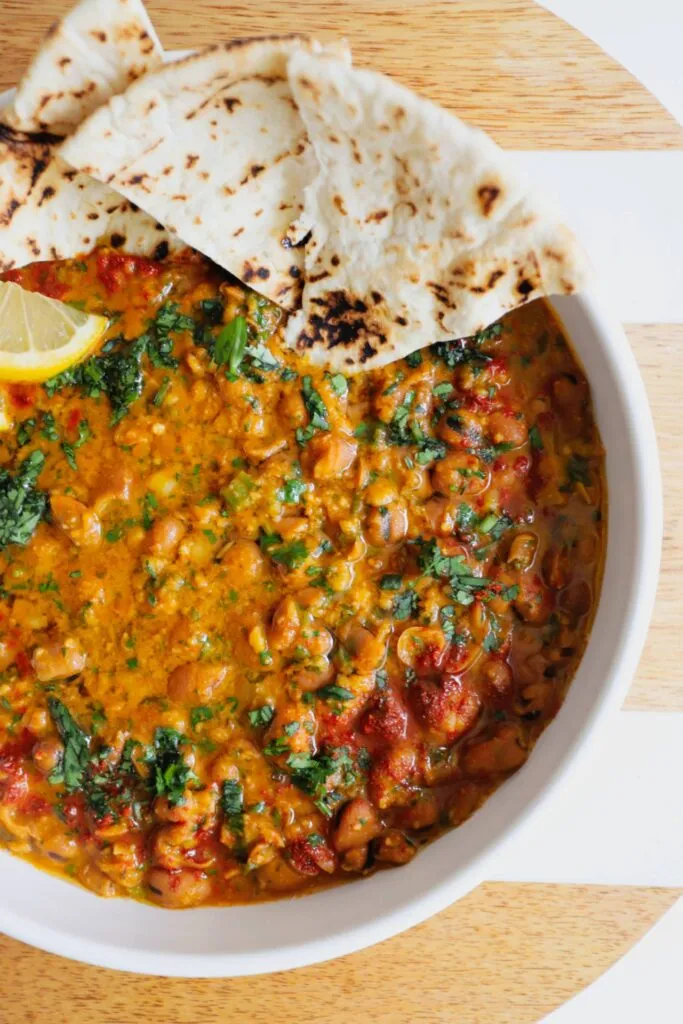 Ful Medames is one of my favorite vegetarian dishes to make! My mom taught me how to make her recipe when I first moved out for college. It's a very affordable dish to make and packed with flavor!
Ingredients
1 16 oz can fava beans
2 tablespoons extra virgin olive oil
2 teaspoons garlic
2 whole green onions thinly sliced
1/2 cup water more to taste
1 teaspoon cumin
1 teaspoon paprika
1/2 teaspoon salt more to taste
1 teaspoon dried parsley
2 tablespoons cilantro chopped
juice of 1/2 lemon
OPTIONAL TOPPINGS
drizzle of olive oil
pita bread
extra lemon juice
chopped parsley or cilantro
Instructions
Drain the can of fava beans and rinse well.
In a pot over medium heat, add the olive oil along with the garlic and green onions. Cook down for about 2 minutes.
Add rinsed fava beans, water, cumin, paprika, salt, and dried parsley. Mix together.
Simmer for a few minutes just until the fava beans soften.
Mash about half of the beans, leaving some chunks.
Optional: If too much water evaporates and you like a thinner consistency, add more water to preference.
Add the chopped cilantro and lemon. Mix again.
Transfer to a plate or bowl. Top it off with more olive oil and serve!