Honest Review of the Our Place Pot and Pan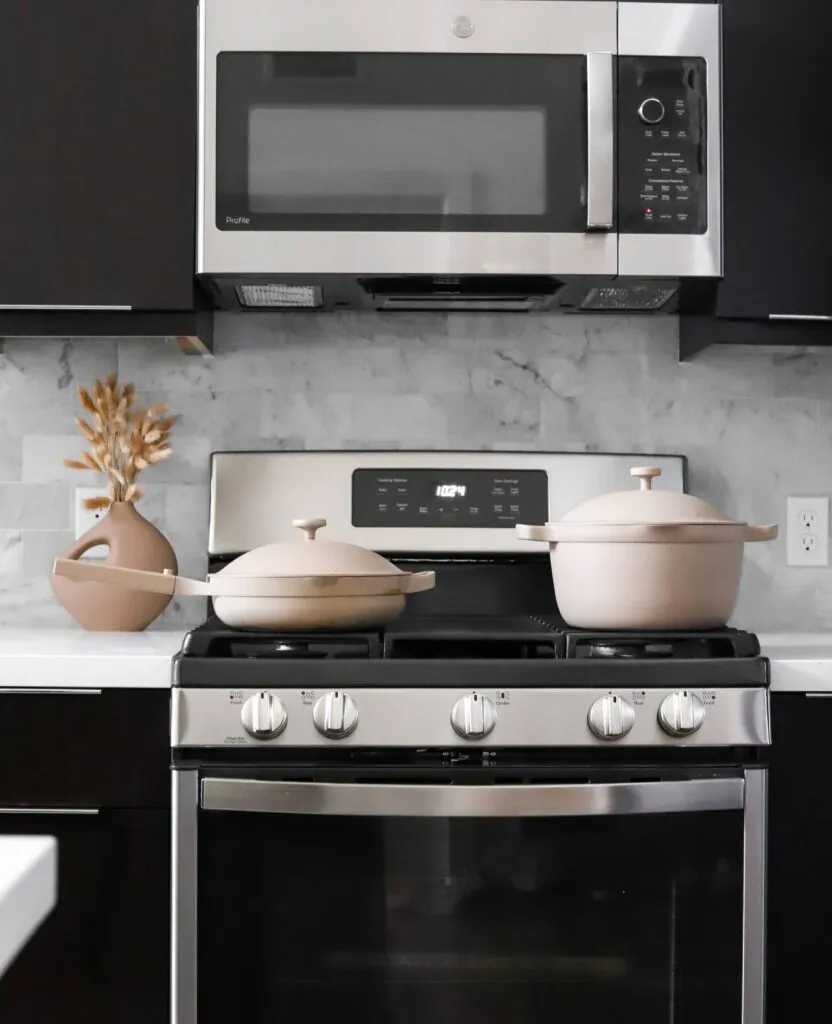 Everyone has been raving about the Our Place Pot and Pan on social media so I purchased both and put them to the test every single day for 6 months straight. This is my honest unfiltered experience with both the pot and pan. Let's dive right in!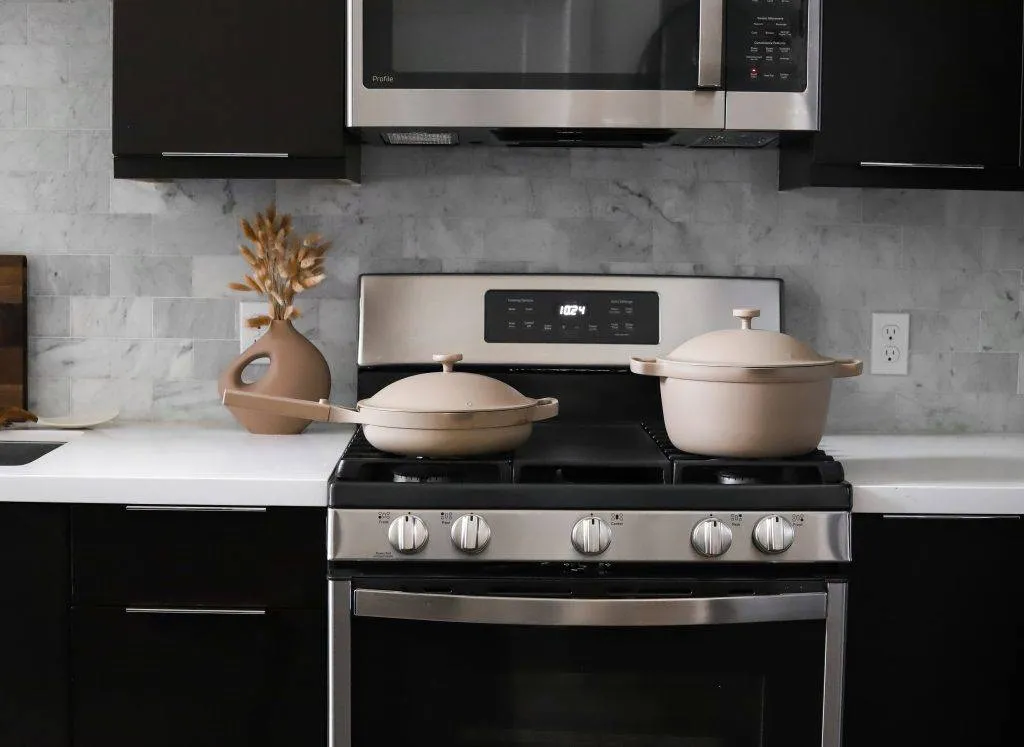 To start off, I bought these pot and pans for one reason and this reason only – they're super aesthetic and cute! I was in the process of moving into a new apartment at the time and wanted a very neutral black and white theme so I had my eye on the "steam" color. It is almost like a nude/beige shade and I knew it would be absolutely beautiful in my kitchen and cooking videos so I made the purchase.
The Price
The Always Pot is $145 and the Perfect Pot is $165. If you buy them together in a duo, you get a discount. Instead of $310, it's only $265. I knew it was pretty costly at the time but I waited months before I finally caved in and I'm glad I did.
First Impression
Upon arrival, I was very impressed with what I got for the costly price tag. The pan came with a wooden spatula and steamer basket. The pot also came with a wooden spatula but instead with a roasting/steaming rack.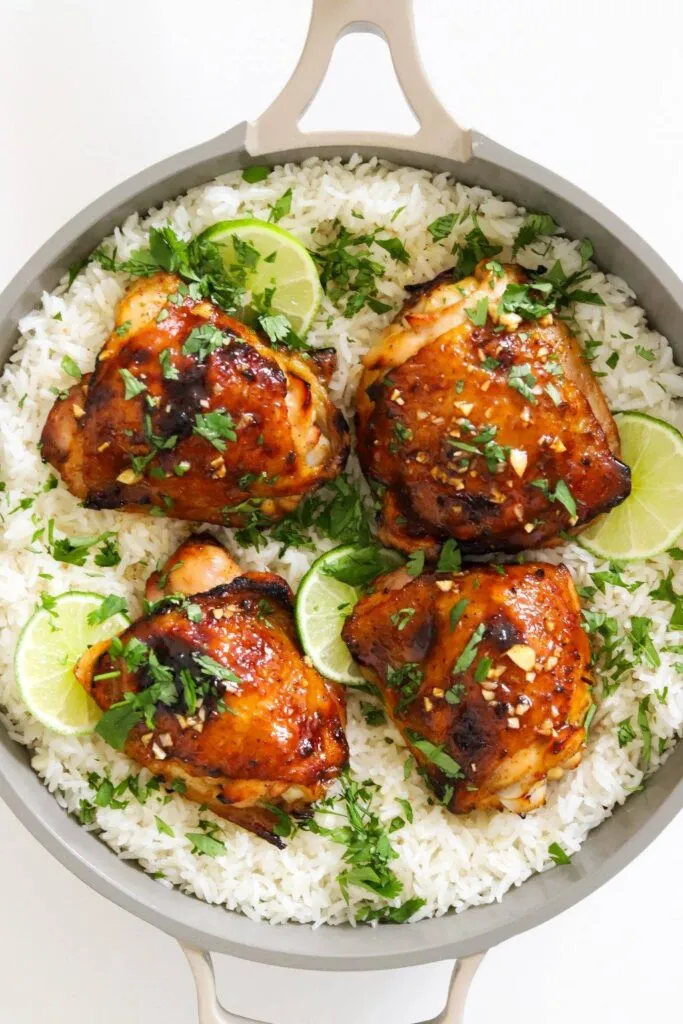 The color was absolutely stunning and I loved the look and feel of the pot and pan. I was actually surprised by how light weight they were! The pan is only 3 pounds and the pot is 4.5 pounds which is a lot less than a lot of other pans or pots I have.
The first dish I made was pasta so I used the pan to make the sauce and the pot to boil the pasta. The coolest feature by FAR is the built in strainer in the lid of the pot. You don't have to transfer the pasta to a colander to drain the water. Just tilt the covered pot over the sink and all the water is gone!
Now with that pro came a big con that I had to discover the hard way. The knobs on the lids get really REALLY hot! The handle on the pan doesn't get hot but the handles on the pot do unfortunately. So be prepared to use mittens to take off the lid while cooking if you make the purchase. It's not a deal breaker for me but definitely an inconvenience to consider.
Non-Stick Feature
The number one feature advertised for these pots and pans is the non-stick feature! I've seen videos of the pan being used before purchasing where the food slides right off so I was super excited to put it to the test. And it did not fail! When I was making sauce in the pan, it would slide right down the edges of the pan, zero residue whatsoever. I was amazed and have never had a pan or pot do that before. I also fried an egg and didn't even need that much oil which I LOVED. This also made it super easy to clean since nothing stuck. I just used soapy warm water and a soft sponge. After cooking, I let the pot and pan cool down and then rinse it. If you are lazy to hand wash and tend to just throw everything in the dishwasher, this might not be the right fit for you as it needs to be hand washed.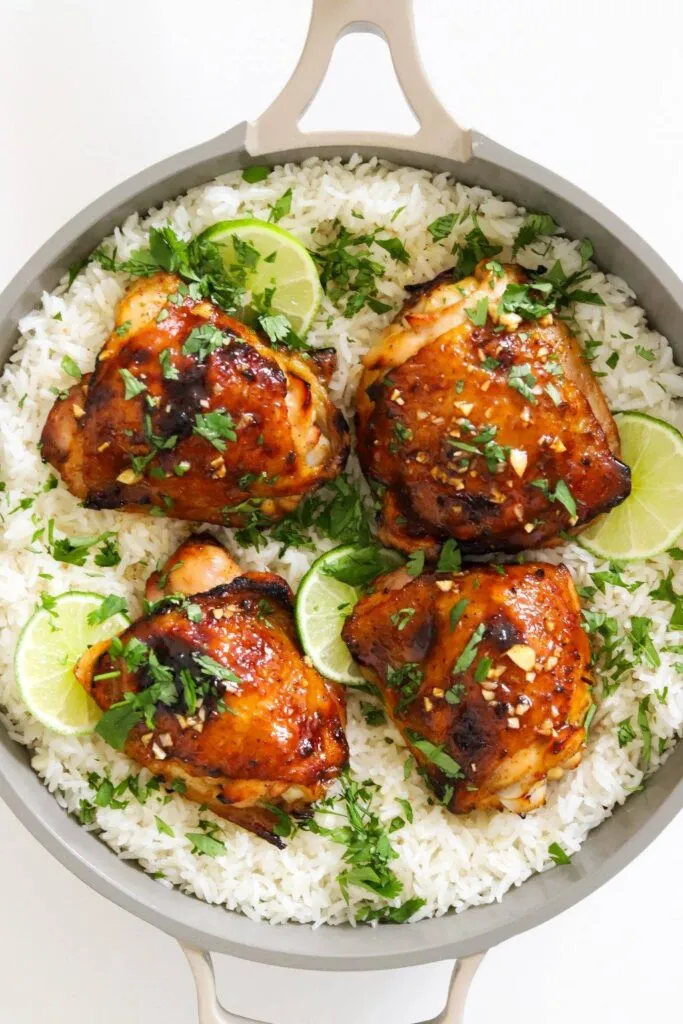 The best part about the non-stick feature is that it's completely nontoxic, nonstick ceramic coating made without potentially toxic materials like PFOAs, PTFEs, other PFAs, lead, cadmium, toxic metals, and nanoparticles. But after 3 months of everyday use, the non-stick feature slowly started to fade. It was very disappointing as I thought I was taking care of it and using it correctly. However, using the pan and pot over high heat will cause the nonstick ceramic coating to deteriorate. The pot non-stick still functions perfectly after 6 months and I just make sure not to use it over high heat. Now keep in mind, this issue is not unique to Our Place. Any nonstick coating will not last long if you're exposing the pot and pan to very high heat. It is inevitable.
Staining
I cook a lot and spices are my best friend! Turmeric, chili powder, saffron, anything that stains you name it. And after making curries, yellow rice, and soups, I have not suffered from any staining inside the pot. It always rinses right off with soapy warm water.
Now externally, the pot still looks good as new. However, the bottom of the pan has stained severely, not from the food itself but from the direct heat. This may be from using it over high heat a few times but still doesn't make sense for the short time I've been using it. The staining even traveled up one side so now when I film videos, I always have to turn it around so it's not an eye soar. Just another thing to keep in mind since a lot of people purchase these for the aesthetics.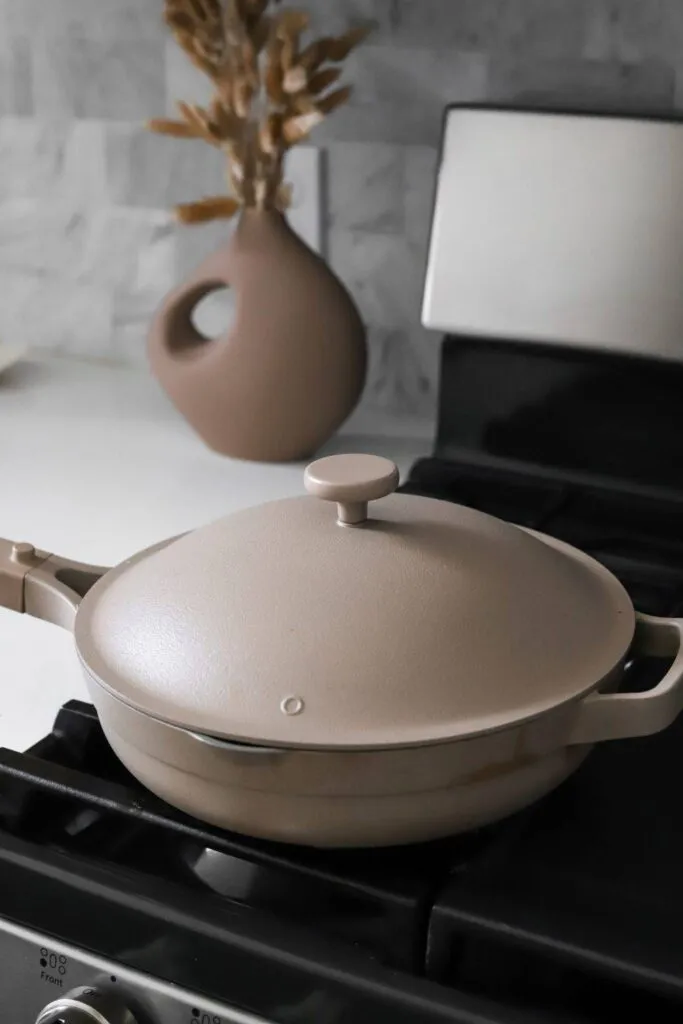 Summary: Pros & Cons
The Pros
super cute! very unique colors
non-stick is out of this world
built in strainer for the pot
steamer and wooden spoon comes with both pot and pan
very easy to clean!
lightweight
works on all stovetops
The Cons
knobs on lid get very very hot!
handles on pot only get hot, not pan
can't use over high heat to protect non-stick
pan is not oven safe
pot is only oven safe up to 425°F
external staining
Would I Recommend?
After everything I know after 6 months of using the pot and pan, I definitely still recommend the pot and pan! Especially if you know exactly what you are getting yourself in to after reading reviews and you're willing to put that extra time and effort to take care of them, I'd still make the purchase. However, aesthetics aside, if they looked like conventional pots and pan with the typical dark grey color, I would definitely not fork over $300 to get the set. The look and feel of this pot and pan in the kitchen is a huge push so if you're not into the aesthetics of it, the $300 investment might not be worth it for you.
You Might Also Like